5 Reasons To Consider An Autumn Wedding!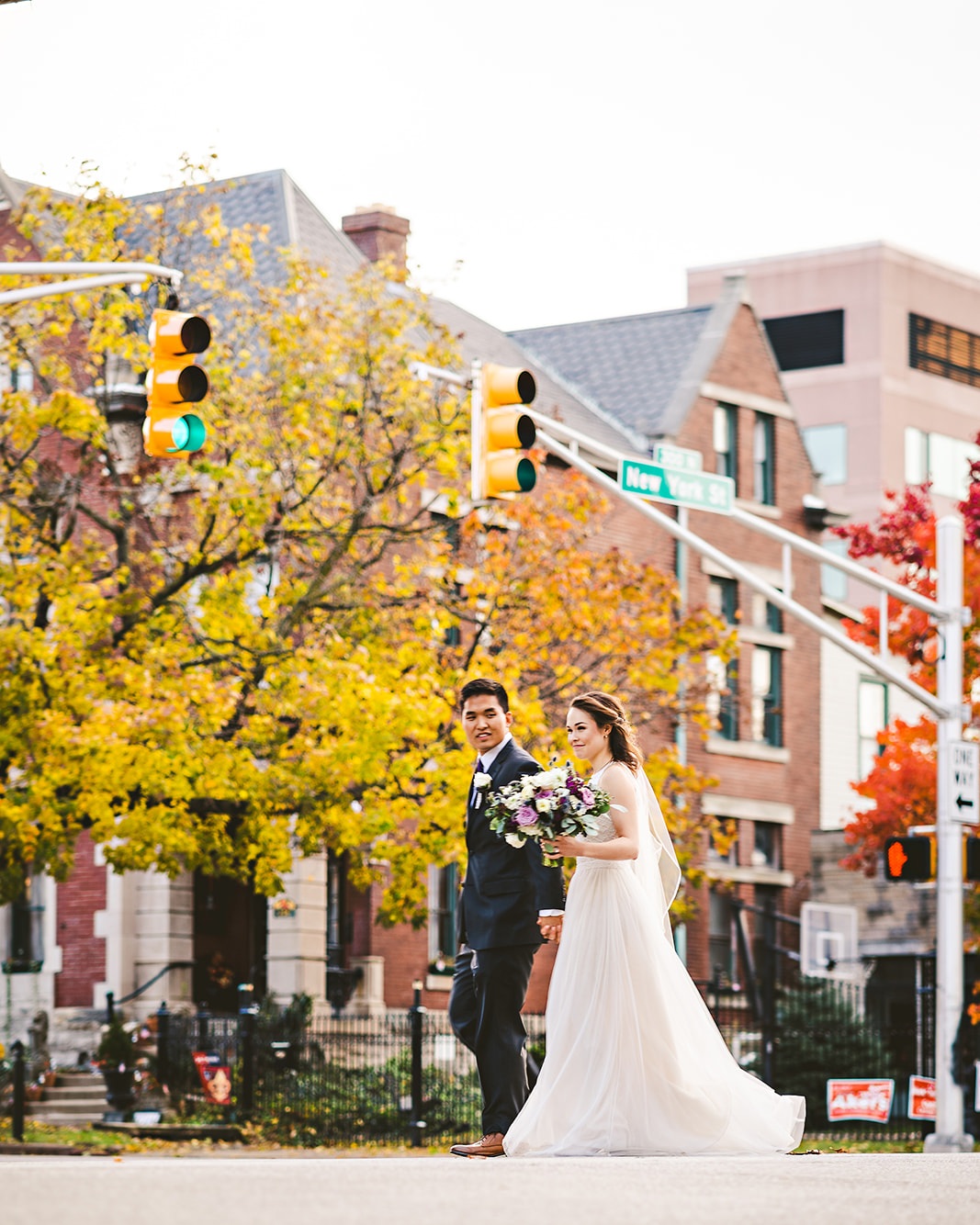 And why you should consider having one!
It's no secret that fall weddings are becoming more and more popular.
According to The Daily Meal, in recent years September & October dates have surpassed the former month leader of the year, namely, June. So what's all the craze about anyway? We thought we would share the 5 benefits our Cyrus Place couples have enjoyed this past Autumn.
The first reason to consider a fall wedding? The weather! The cooler weather means catching a break from the summer heat which is great for keeping frizzy hair and melting makeup at bay. Rainy days are also more sparse compared to summer months. Be cool, dry, frizz-free & enjoy your outside photo opportunities!

More Friends & Family! No having to worry about competing with your family & friends' summer vacation plans. Our fall ceremonies & receptions at The Cyrus Place in 2018 were by far the most well attended weddings of the year.

Fall scents! The crisp scents of Autumn can't be beat. Cinnamon, pumpkin, apple, nutmeg, fresh fallen leaves, a burning fireplace, etc. The list goes on & on! Make sure to visit our instagram for cozy centerpiece inspiration (scented candles, fresh pine cones, & more!).

Fall Flavors! Bring out the best of fall in your dinner & dessert flavors. It is harvest season after all! S'more stations, cocoa, & flavored coffee bars are a great hit among guests. We were delighted to recently learn that City BBQ will be offering delicious comfort food (in full service style) for our fall brides of 2019 & 2020. Looking for unique fall inspired desserts? Check out Sweeties Gourmet Treats (Mini pies available!).

And finally…. the gorgeous foliage! We have found late October & early November weddings to be particularly stunning! Take a look at the gallery featuring the beautiful & historic Lockerbie neighborhood below. Our many thanks goes to Nick Ewing for his breathtaking photos!
Contact us with your fall wedding date, we'd love to be considered for your special day! 317-721-455 | manager@thecyrusplace.com